Hello, Benton Families/Cougars!
 Treatment plans, medication forms, sport's physical forms and immunization information can all be found at the bottom of the page. Get things turned in early, so I can make sure everything is in place to ensure your child has a healthy start to the 2022-23 school year!


Next year will be my 13th year in the county and 5th year at Benton. I received my BSN in nursing from Indiana University of Pennsylvania and have a minor in Psychology. I have 3 boys...one that graduated college, one in college and the last one is a Senior in High School....and they all went to PWC schools =) The girls in the family include our 18 month old & seven year-old Pibble mixes. Our family LOVES the outdoors...hiking, biking, boating, and going to sporting events.

There is a lot of health information on the website (just click on the underline links), but if you have any specific questions, please send me an email at kuzemcrm@pwcs.edu and I'll be happy to respond.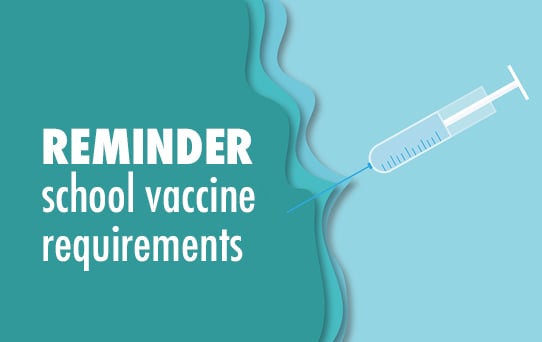 *** Tdap, Meningitis are REQUIRED for rising 7th Graders***
***HPV is "Required" but may be declined after reading materials...see statement on immunization requirements link below***
immunization requirements webpage
***You can view your child's immunizations in ParentVue, under
the Health/Immunizations tab***
School immunization records are not automatically updated when students receive vaccines.
You can scan/email it to me at kuzemcrm@pwcs.edu, ALSO include the registrar, Sabrina Esteban, estabads@pwcs.edu OR you can bring a HARDCOPY into the office.
The deadline for students to meet the immunization requirement for mandatory immunizations for public school enrollment is August 19, 2022. If proof of the required immunizations is not provided by August 19, 2022, the student will be excluded from school starting August 22, 2022, until the required immunization documentation has been provided to the school.
If you have questions, please contact the front office during summer hours
Now, more than ever, we want to ensure that all of our kids are adequately immunized!
PWCS School Health Physical/Immunization Information
EVERYTHING you need to know about the School Health Program and role of the School Nurse can be found at Office of Student Health Services
The NEW PWCS Health Mitigation Info will keep you updated on all the COVID recommendations/protocols. If you have general questions contact the Family Support Line.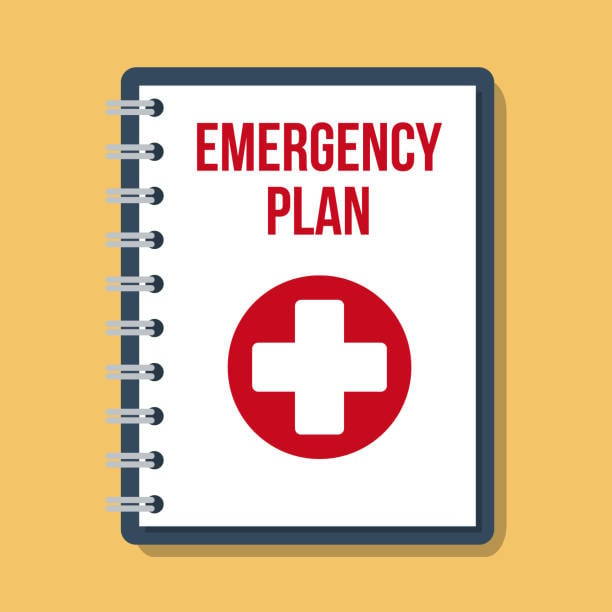 Don't have an EMERGENCY...Have PLAN!
ALL health treatment plans must be renewed annually and can be found at the bottom of this page. Please print a copy and take it with you for the Provider to complete during your child's evaluation. Make a copy of the completed plan for yourself and email a copy to to me and I will make sure that your child's team is aware of the plan.
***In addition to the health treatment plan, Please remember to fill out a medication form FOR EACH medication that your child will need to take during the school day***


Click HERE for Revised Diabetic Treatment Plan with BAQSIMI (Word Doc)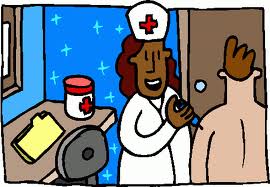 Click HERE for regulation 757-4 regarding Administering Medication Form
Click HERE to view Medication Administration Regulation

***School personnel cannot administer ANY medication without having the appropriate documentation signed by the parent, on file in the clinic. All prescription medication must also be signed by the ordering provider.

***An adult must personally deliver the medications to the school nurse.
Medications may not be sent in with the student.

*** All medication (prescription & over-the-counter MUST be in an unopened, original container and will be kept in the clinic. It should be provided in the smallest quantity possible, as space is very limited.


Click HERE for regulation 757-7 regarding Epileptic Seizures.
Remember to also complete the Parent Questionnaire, along with the Seizure Treatment Plan




Click HERE for regulation 759-1 for Concussion Management.




View Regulation 757-5 for Asthma Medications to Students Form




Click HERE for Virginia Asthma Action Plan Form
(Even if your student plans to "Self-Carry" their inhaler, a completed plan MUST be on file in the clinic with the appropriate box checked in the lower right corner of the plan WITH the provider's signature and your student must stop in and see me with their inhaler to tell me where they plan to keep it and ensure that their name is on the dispenser.)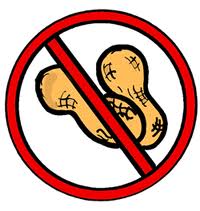 Click HERE for Regulation 757-2 Food Allergy Treatment Plan
Please complete ALL attachments




Click HERE For Regulation 757-3 Management of student with Health Treatment Plans
Tube Feeding (attachments 1,3,5 &6) & Catheterization (attachments 1,2 & 6)





Click HERE for SPORTS Physical
***Please, Make a copy for yourself and submit the original copy to the Athletic Trainer, Devon Trieschock
Click HERE for Regular Physical
***Students do not require regular physicals every year. However, if you would like to take the form to the Dr, along WITH the sports physical, you would have it all covered to anything that may come up inside/outside of school and not have to pay an additional co-pay =)